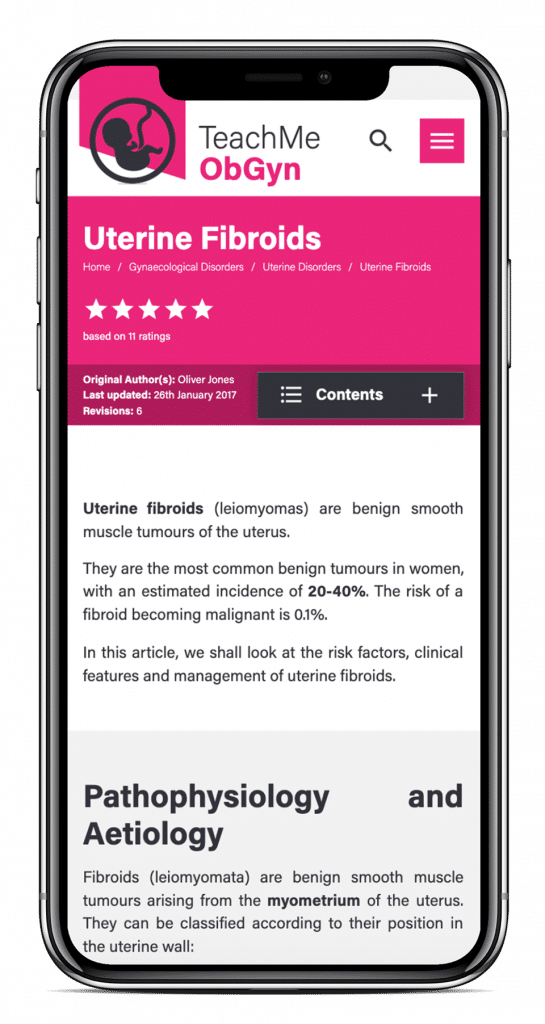 The Ultimate Resource
for Healthcare Professionals & Medical Students
Thousands of healthcare students around the world rely on TeachMeObGyn to help them study.
From the team behind the hugely popular TeachMeAnatomy, TeachMeObGyn brings you concise, relevant and illustrated descriptions of high-yield topics and concepts in Obstetrics and Gynaecology.
Available on desktop, tablet & mobile, TeachMeObGyn is here to help you get the most out of your studies today.
a comprehensive obstetrics and gynaecology encyclopedia presented in a visually-appealing, easy-to-read format.
Created by a team of doctors and medical students, each topic combines structured medical knowledge with high-yield clinical pearls, seamlessly bridging the gap between scholarly learning and improved patient care.
Join the millions of healthcare professionals, students, and patients – get started by using the menu above.
access_timeLatest articles
Quiz
Welcome to TeachMeObGyn
Results
Well done!
You scored:
33%
Skipped: 2/5
Try again to score 100%. Use the information in this article to help you with the answers.
Retake Quiz